Help us celebrate the first anniversary of the Juneteenth National Independence Day. Juneteenth is celebrated on June 19 and recognizes the emancipation of all enslaved peoples in the US. The holiday was first celebrated in Galveston, Texas on June 19, 1865 — when the last of enslaved peoples in the US were declared free.
How to Celebrate in Houston
There is much to celebrate on Juneteenth this year. Although it has been recognized as a state holiday in Texas since 1980, this is the second year it is also a federal holiday. Juneteenth commemorates June 19, 1865 when two years after the Emancipation Proclamation was signed, soldiers landed in Galveston with news the war was over and all slaves were free. Often called "Freedom Day," it is a time to celebrate liberty and freedom from a dark period in American history.
It has been a cornerstone holiday in Texas and this year there is no shortage of ways you can participate in the anniversary of June 19, 1865.
Juneteenth Culinary Celebration
June 18, 11 a.m. – 2 p.m.
This fundraising event features both a unique culinary experience with outdoor exhibits and market. The afternoon will dazzle your senses with an African drumming ceremony, art exhibit and marketplace, and unique swag bags.
Emancipation Park's 150th Juneteenth Celebration Presented by Kinder Foundation
June 18 – 19, 4 – 10 p.m.
Join Mayor Sylvester Turner for two days of celebration in Houston's Emancipation Park. Featuring local vendors, food, kid's zone and a lineup of amazing musicians, it's the perfect place to memorialize Juneteenth.
Juneteenth Black Art Show
June 19, 1 – 5 p.m.
Join Primary Paint Party for a celebration of Black artists and creators. All artists will contribute work to the art show, all of which will all be for sale. Come look around and find something to brighten up your home!
Juneteenth – The Journey to Freedom
June 19, 7 – 10 p.m.
Enjoy captivating and educational performances that tell the story of African Americans from 1865 to today and the journey to the celebration of freedom. Set under the night sky at Miller Outdoor Theatre, the event is free for all ages.
Juneteenth Night Light Bike Ride
June 19, 7:30 – 8:30 p.m.
Light up the night with this music-themed bike ride as you venture around the city. Don't be intimidated if you aren't the fastest cycler, this slow ride is for all ages and levels of experience.
How to Celebrate in Dallas
Elite News North Texas Juneteenth Celebration
Fair Park: 1121 1st Avenue, Dallas, TX
Saturday, June 18; 10 a.m.
For more information HERE.
The Blair Foundation and Elite News will be hosting the North Texas Juneteenth Celebration, March and Festival. The event will feature local black vendors, concessions, health and beauty expos and panels covering a variety of topics. There will also be a kids' zone and other cultural activities to celebrate the national holiday.
Juneteenth 3K Walk and Festival
Martin Luther King Jr. Community Center: 2922 MLK Jr. Blvd., Dallas, TX
Friday, June 17; 9 a.m. – 1 p.m.
Find more information HERE.
The Martin Luther King Jr. Community Center is hosting the 2022 Juneteenth 3K Walk and Festival. Celebrate the holiday with a morning Health and Wellness Walk and end the day with a community festival. The festival will feature live entertainment, vendors and free children's activities. If you want to participate in the walk, you must register at bit.ly/juneteenth22. The festival is free to attend.
Dallas Juneteenth Festival
Lofty Spaces: 816 Montgomery Street, Dallas, TX
Sunday, June 19; 1 p.m. – 6 p.m.
Find more information and tickets HERE.
Commemorate Juneteenth at Lofty Spaces and the Dallas Juneteenth Festival. This event features live performances, dancers, food, art, music, scholarships and more! Entry is $5-$10 and vendors must register online.
Dallas Heritage Village: 1515 S Harwood St, Dallas, TX 75215
Sunday, June 19; 10 a.m. – 4 p.m.
Find more information and tickets HERE
Celebrate Juneteenth at Dallas Heritage Village for a FREE event! The event will have food, Kona Ice, fun, and a special plaque dedication ceremony to honor Harriet Mason and enslaved emancipation at our Farmstead.
Click here for a list of more events around the DFW area.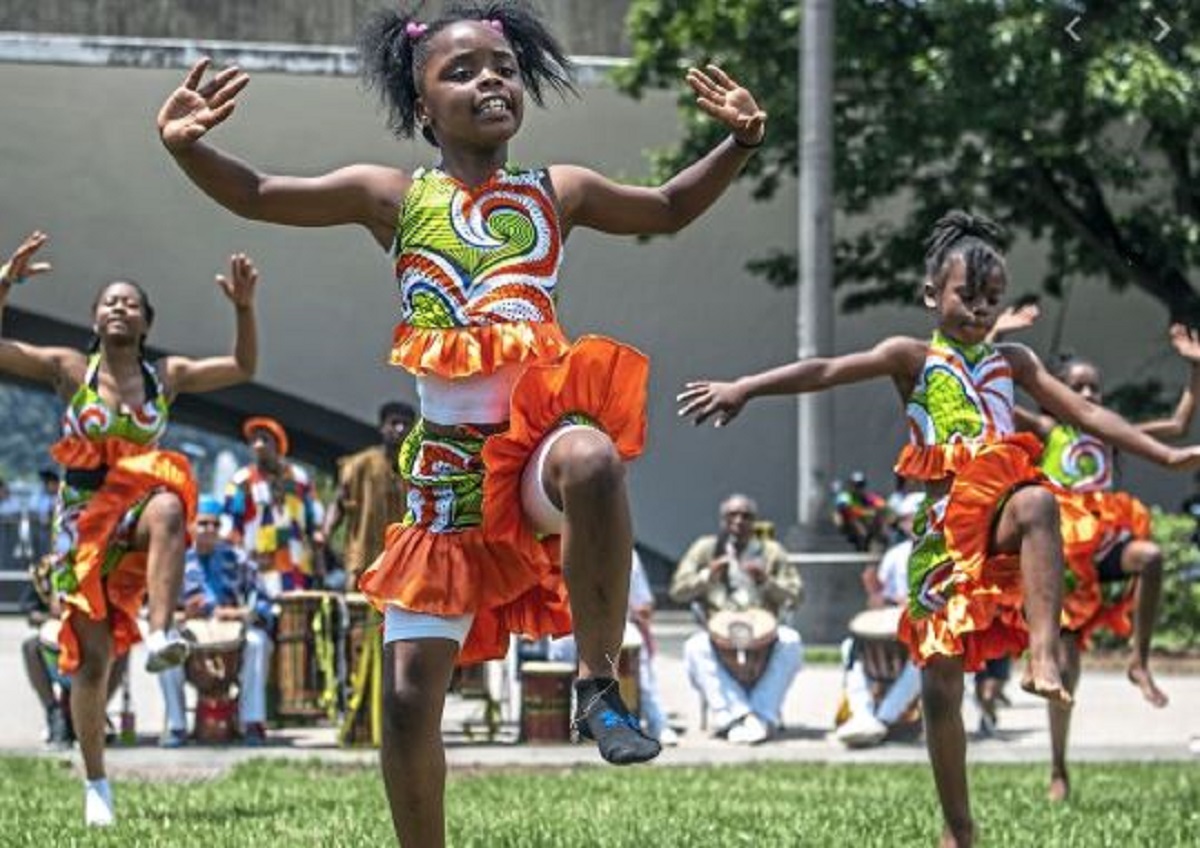 How to Celebrate in Atlanta
In Atlanta and across the country, businesses and communities honor the cultural and historical importance of Juneteenth with educational events, parades and holidays. It is the only holiday that commemorates the emancipation of enslaved Africans throughout the United States. As the heartbeat of the civil rights movement and home of many civil rights activists including Dr. Martin Luther King Jr., Coretta Scott King and U.S. Rep. John Lewis, Atlanta reflects with exciting events.
As friends and families look forward to gathering and celebrating African Americans' Freedom Day, we have compiled a list to help you celebrate Juneteenth in Atlanta. From the Juneteenth parade at Centennial Olympic Park to events throughout the city, we make it easy for you to plan your celebration.
Pay tribute by supporting Black-owned businesses and restaurants in Atlanta, and make your way around the city exploring Atlanta's deep and rich history with ATL Unguided.
Take a stroll down historic Auburn Avenue and tour famous Black history sites and landmarks.
If all the exploring and walking makes you hungry, don't forget to stop by and fuel up with soothing soul food and Southern cuisine which reflects some of Atlanta's deep roots in Black history.
For more enlightenment, take a look at civil rights leaders in Atlanta or explore Atlanta's Black music roots.
Find endless options for celebrating Juneteenth in Atlanta.